---
LOGO DEVELOPMENT
The owners wanted to draw inspiration from the community to drive their overall brand, and while roaming around the Comox Museum, one of the owners came across a few maps and a photo of an interesting-looking buoy at Goose Spit. While little is known about the origins of the buoy, it's believed to have been built in the early 1940s and found a home at the spit. In 1946, the 7.0 magnitude earthquake which shook the entire Comox Valley rocked the buoy deep into the water, never to be seen above ground again.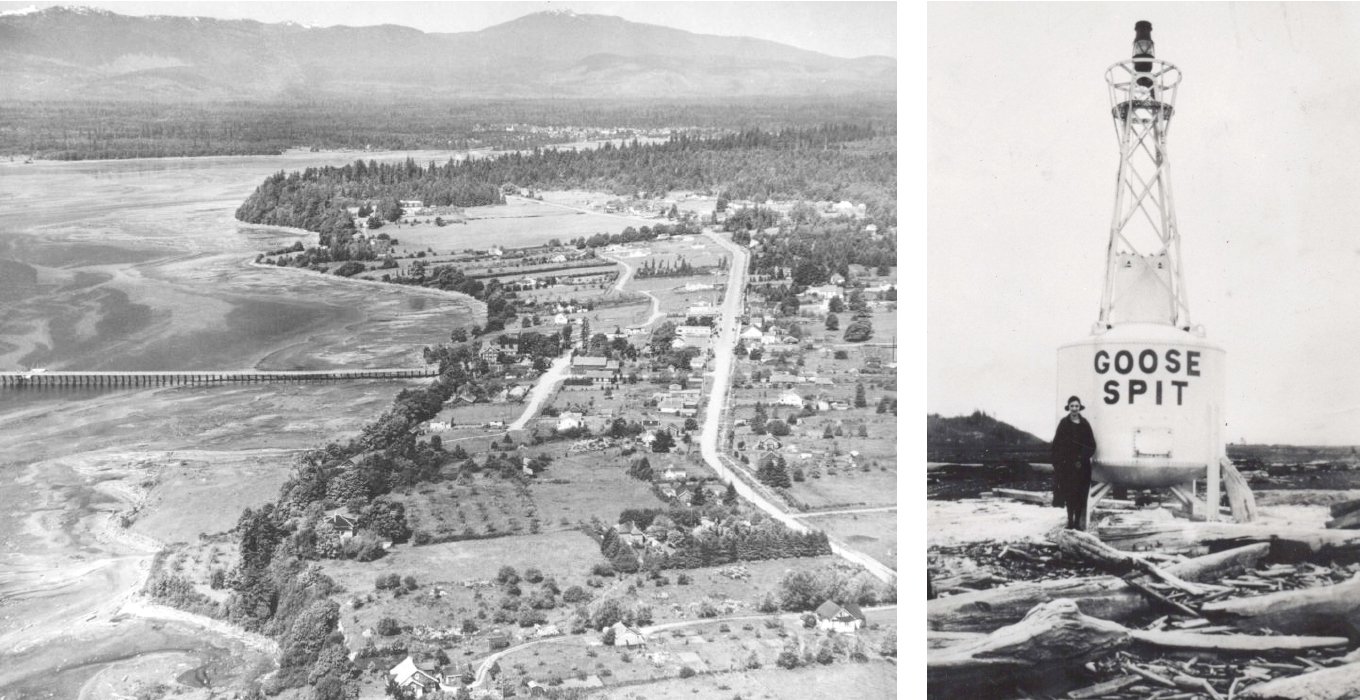 IMAGE OF THE HISTORIC BUOY THAT WAS ONCE ON GOOSE SPIT IN COMOX.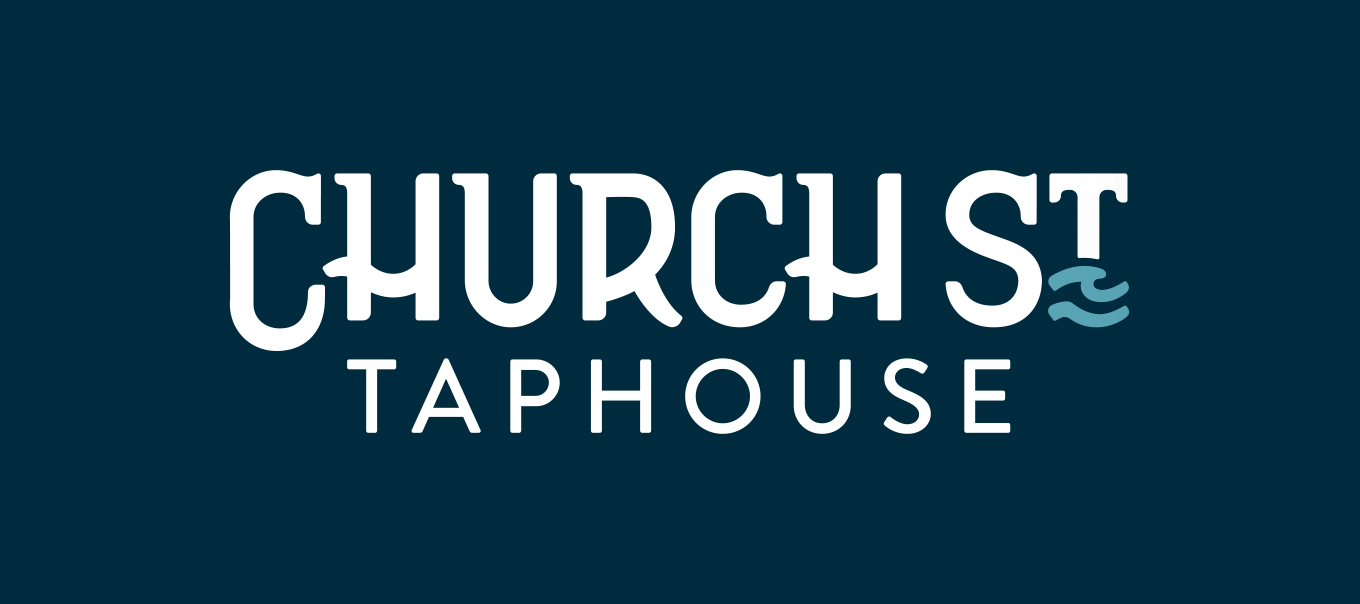 PRIMARY WORDMARK

LOGO VARIATIONS
"We have been working with Ian and his team at ROAM since opening our doors, and are very pleased with the results. Our team was struggling to get the branding and logo that fit our vision. Ian provided a framework to help us find our brand identity that we are extremely happy with. ROAM created our logo & branding, designed our menus, apparel, signage, and developed some of our initial marketing materials. They are always professional and creative, and continuously meet our deadlines. We absolutely recommend ROAM Media for all of your creative needs."
CHRIS MORRISON, CO-OWNER, CHURCH ST. TAPHOUSE
---
BUSINESS CARD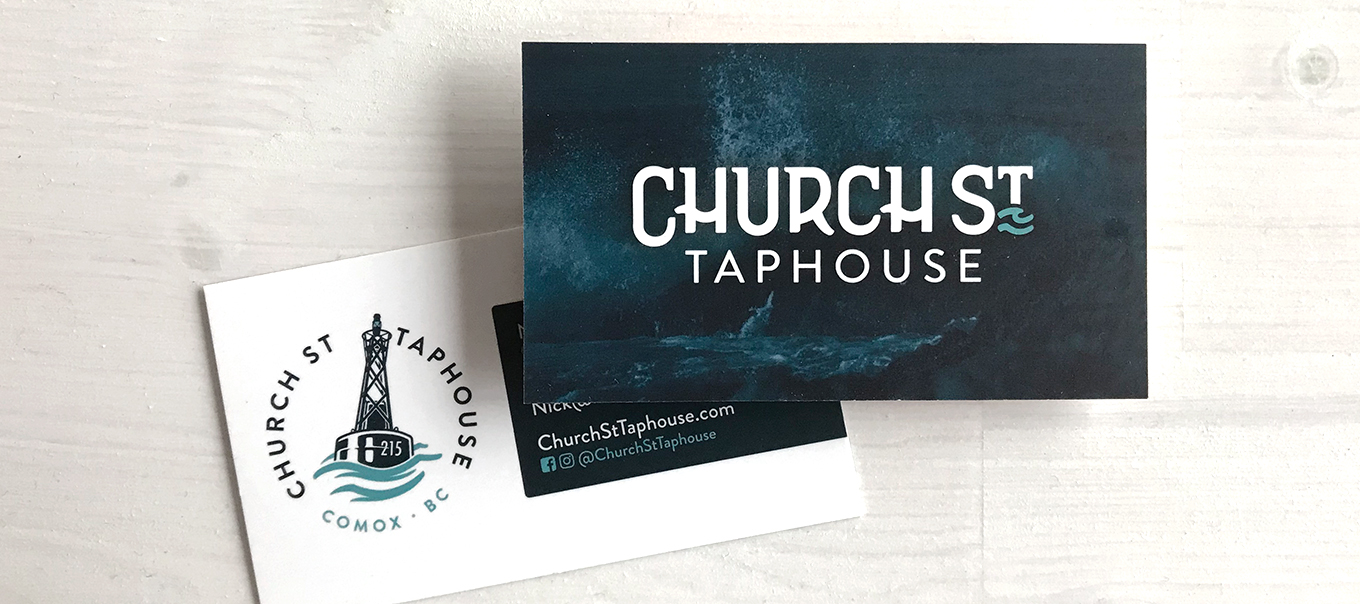 ---
MURAL
As part of the interior design, we were asked to help fill an area with a custom mural. We illustrated the rough idea and composition, then partnered with local muralist Nick Hutton-Jay to paint it. Since much of the interior decor way inspired by Jacque Cousteau era ocean exploration, we created a pacific northwest inspired scene.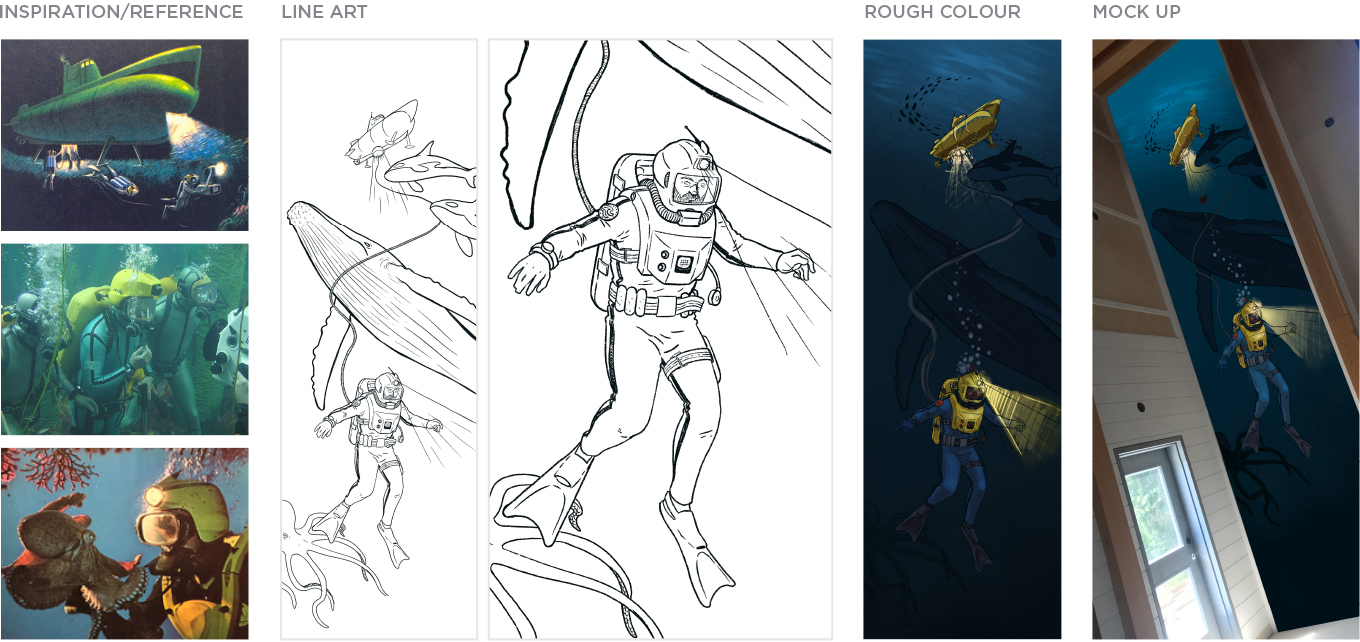 We may have thrown in some references of Bill Murray in Wes Anderson's Life Aquatic for fun as well.