TOWNSITE BREWING
LABEL ILLUSTRATIONS
Townsite Brewing is a micro-brewery located in historic townsite district of Powell River, BC. Their brewery and taproom is a destination where families and communities can come together and share their authentic selves over the mutual passion of craft beer. Townsite is also the only brewery in BC that is designated as an Economusée. This program aims to promote and conserve the heritage of traditional skills by showcasing artisans at work as they produce authentic, handcrafted products and contribute innovative ideas to their trade.
—
After seeing the cover illustrations we created for the 5 year anniversary of the CV Collective, Townsite asked us to help update their labels and create a unique, bright, and vibrant illustration style that captured life on the sunshine coast and help them standout on the shelves. They wanted each of their brews to emulate the different experiences, locales, and seasons that their region has to offer. Each series of beer brings something unique to the table, taking you from the shoreline to high mountain peaks and back again.
---
SHORELINE SERIES
The beers in this lineup go hand in hand with rest and relaxation. Sessionable and refreshing just like a day spent at the beach.
VIDAL LAGER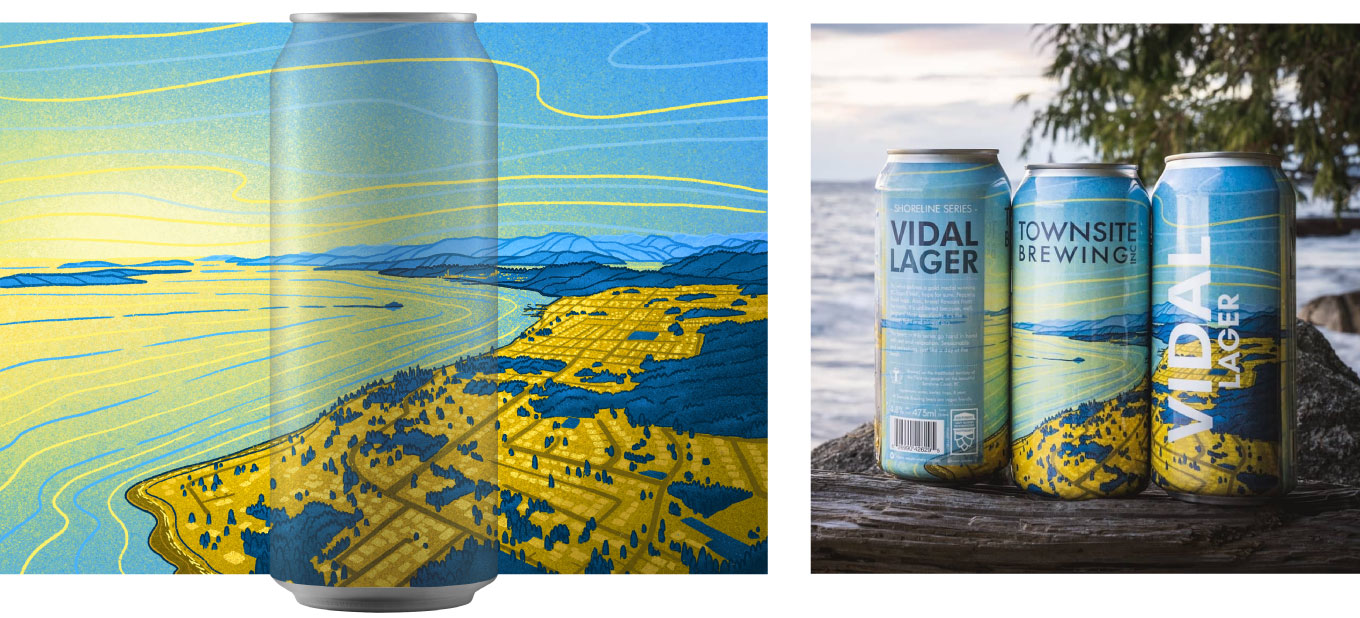 GOSE – Recoloured for each flavour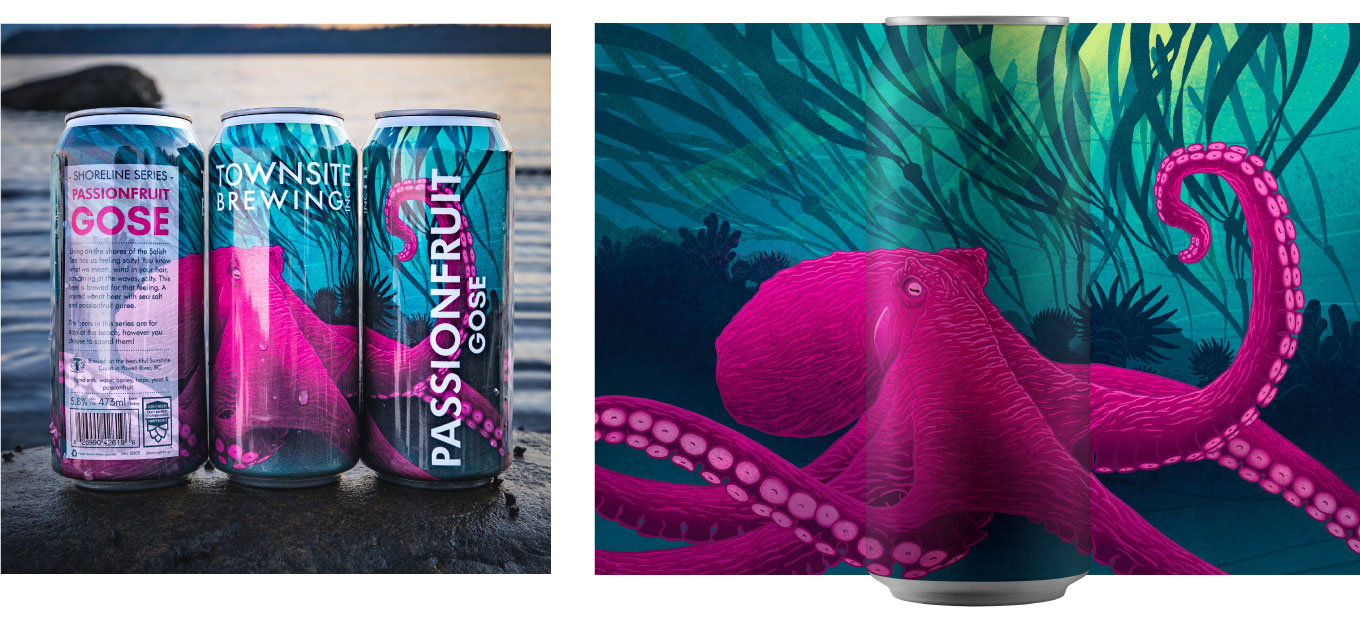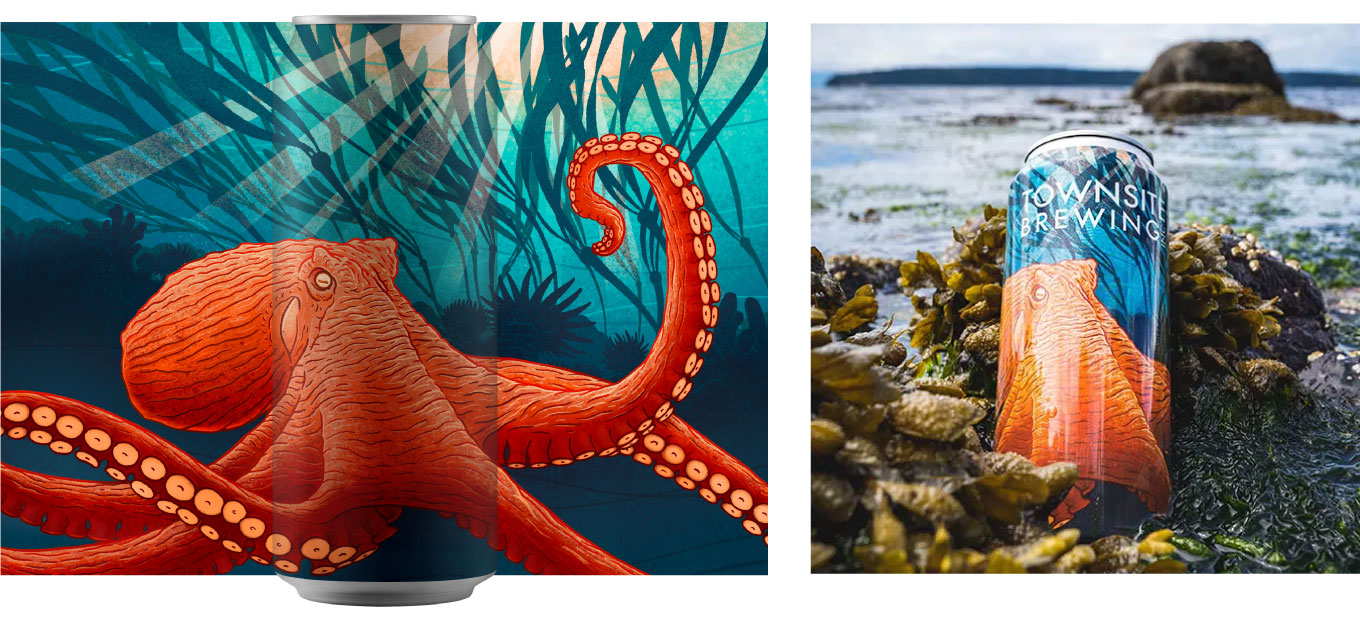 SHELTER POINT SAISON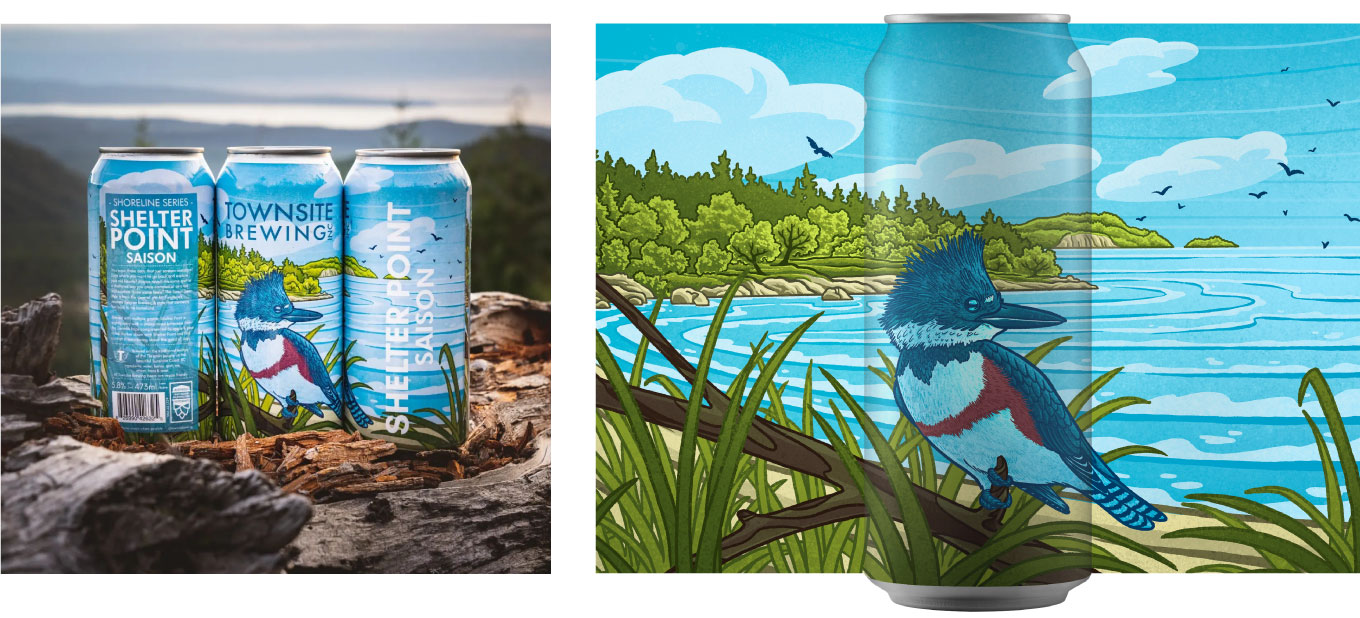 BLACKBERRY SOUR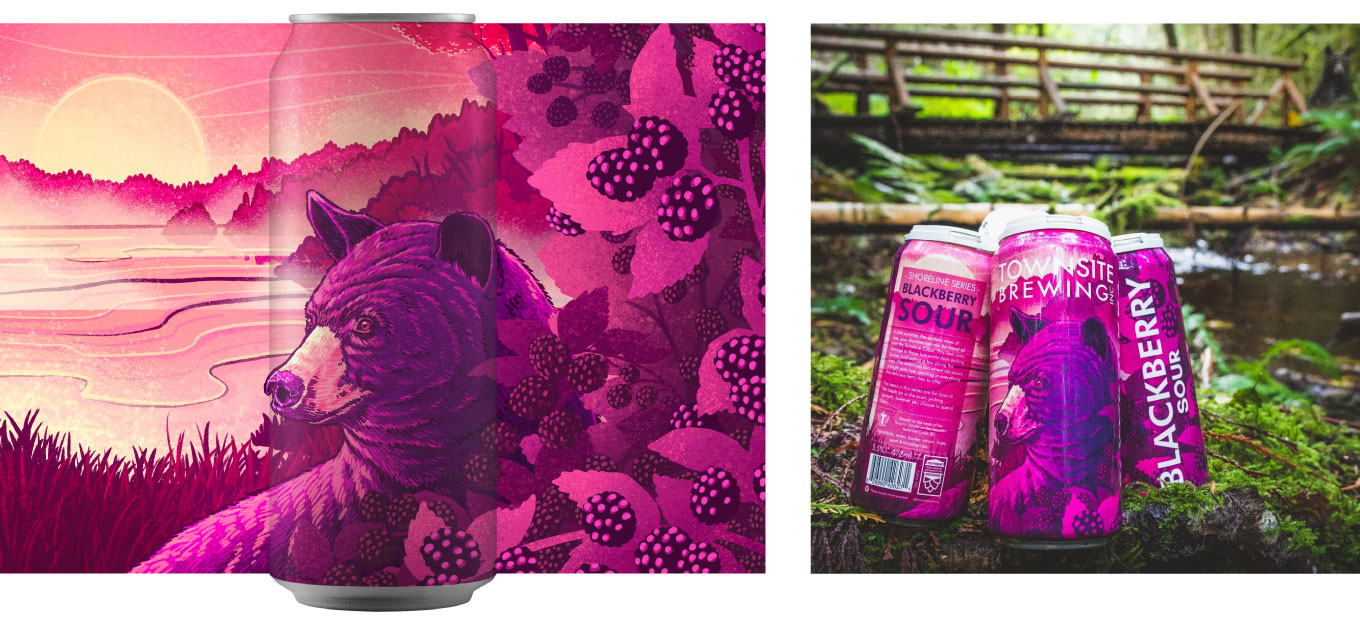 SAVARY BEACHES WHEAT ALE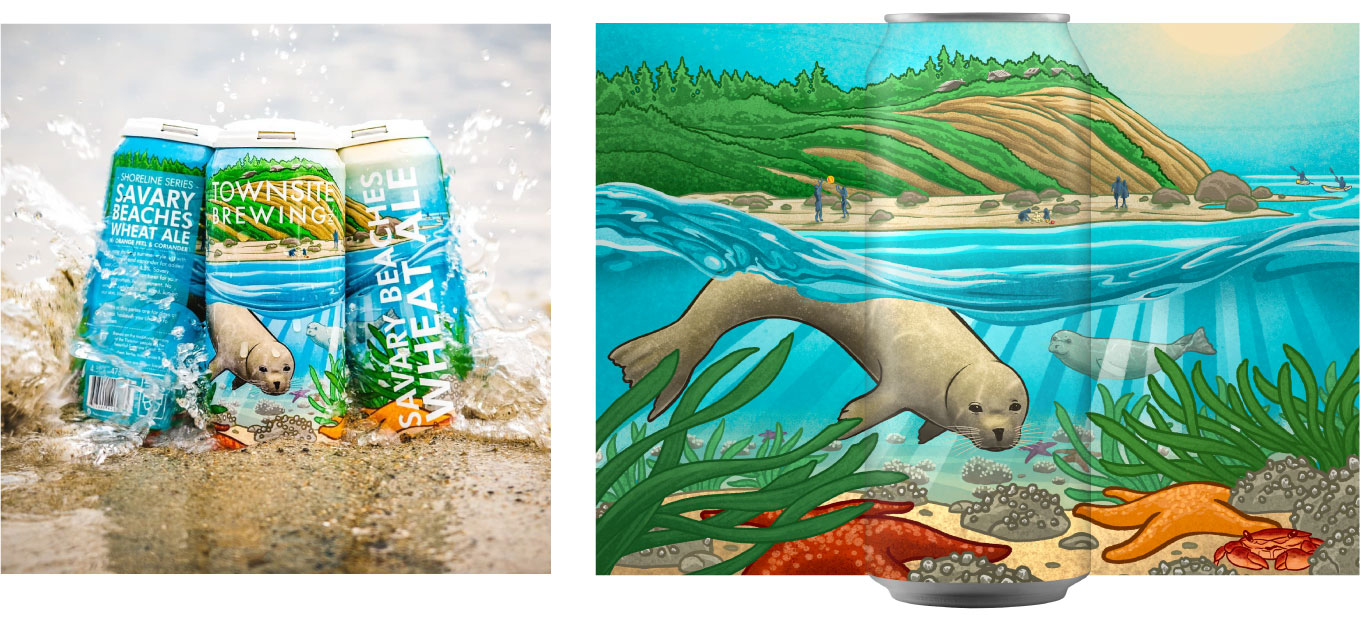 "From their friendly staff, to the the process of creation, to the end design of our rebrand, Roam Media has always exceeded our expectations. We always look forward to working with him when we have a new beer coming out. Once you find Roam Media, there's really no need to look anywhere else."
BRANDON FREY, SALES & MARKETING MANAGER, TOWNSITE BREWING
ISLAND IPA SERIES
The island IPA series brings new meaning to the phrase 'island hopping'. In this series, the focus is not only on what hops can provide a beer, but also aim to push the boundaries of where an IPA can go.
MYSTERY REEF HAZY IPA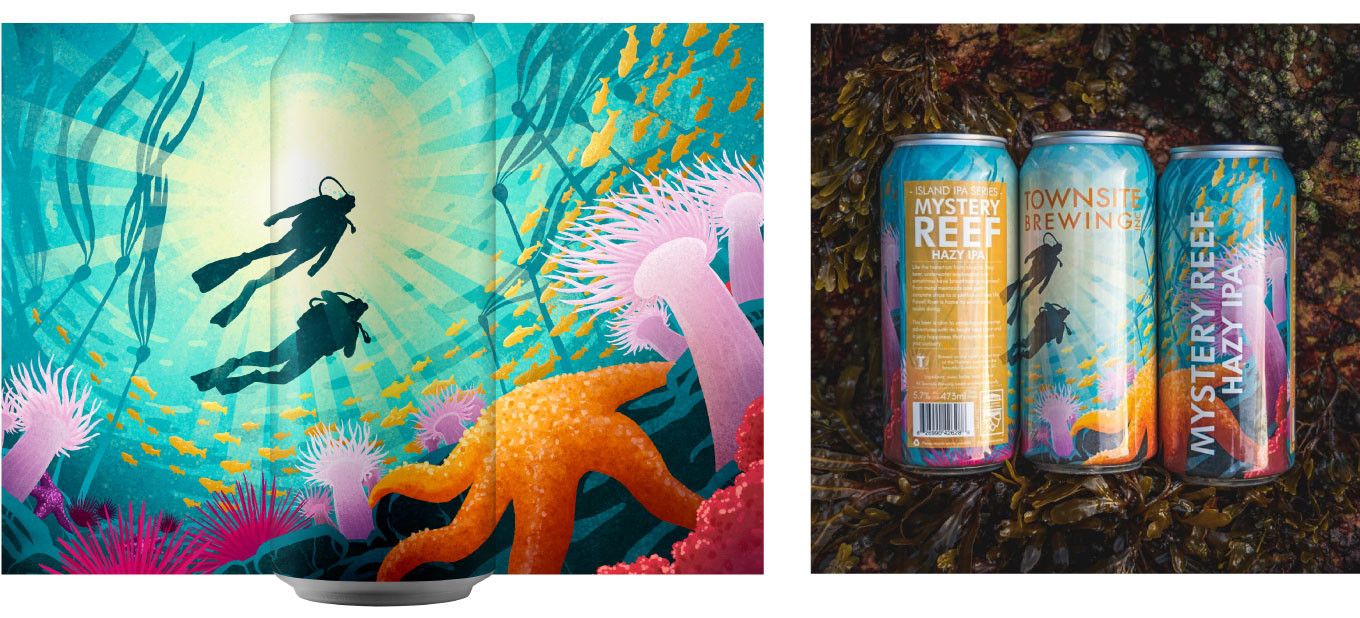 RENDEZVOUS ISLANDS TART PINK IPA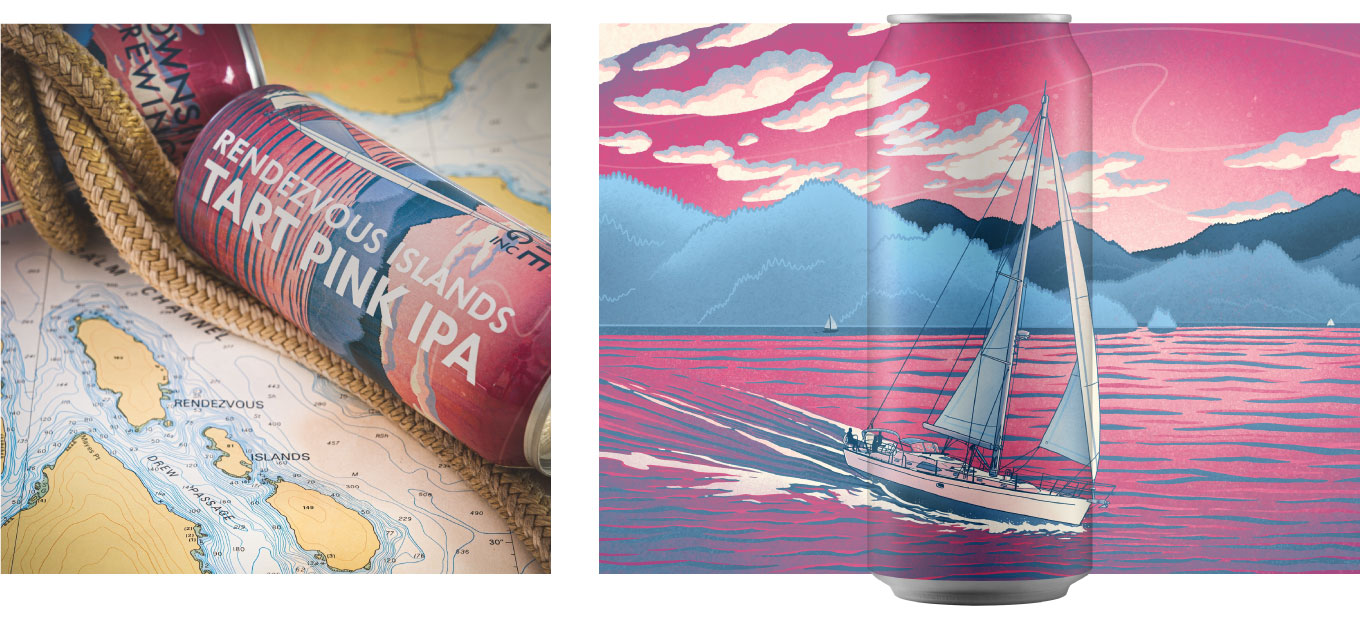 HARMONY ISLANDS IPA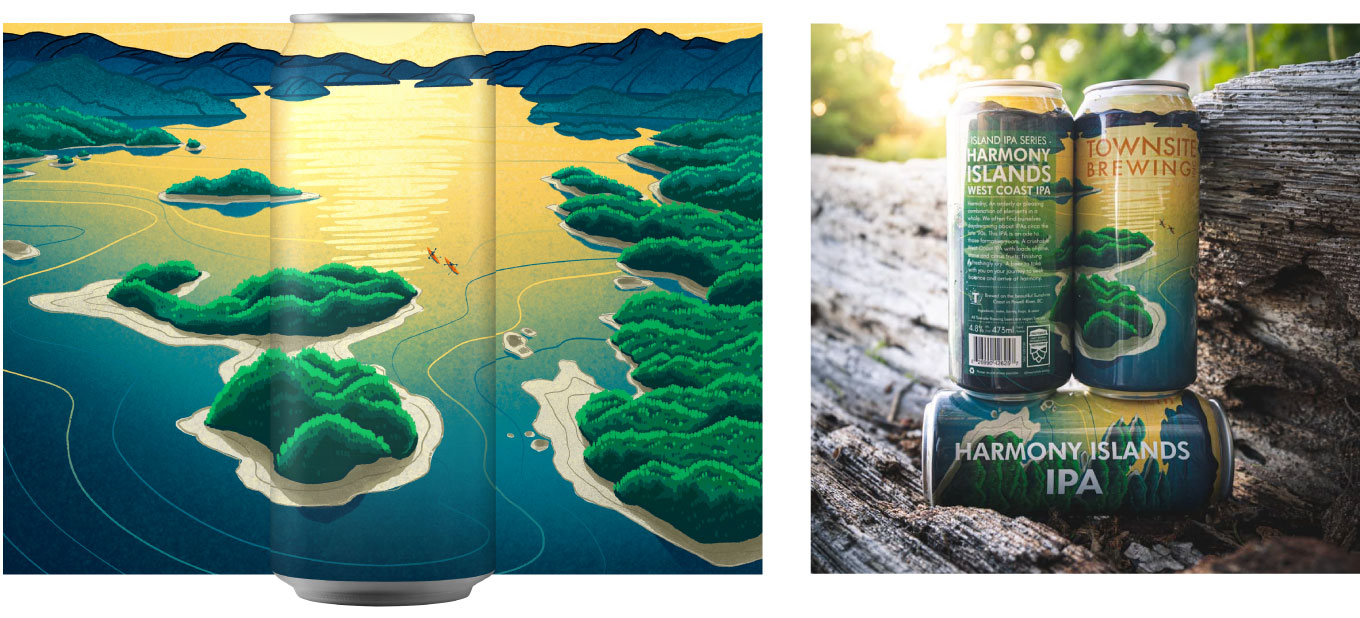 ---
VILLAGE SERIES
We all know it takes a village, so when Townsite were defining their company values, they started with community. The beers in this series are brewed for the community they feel fortunate to live and work in.
ZUNGA BLONDE ALE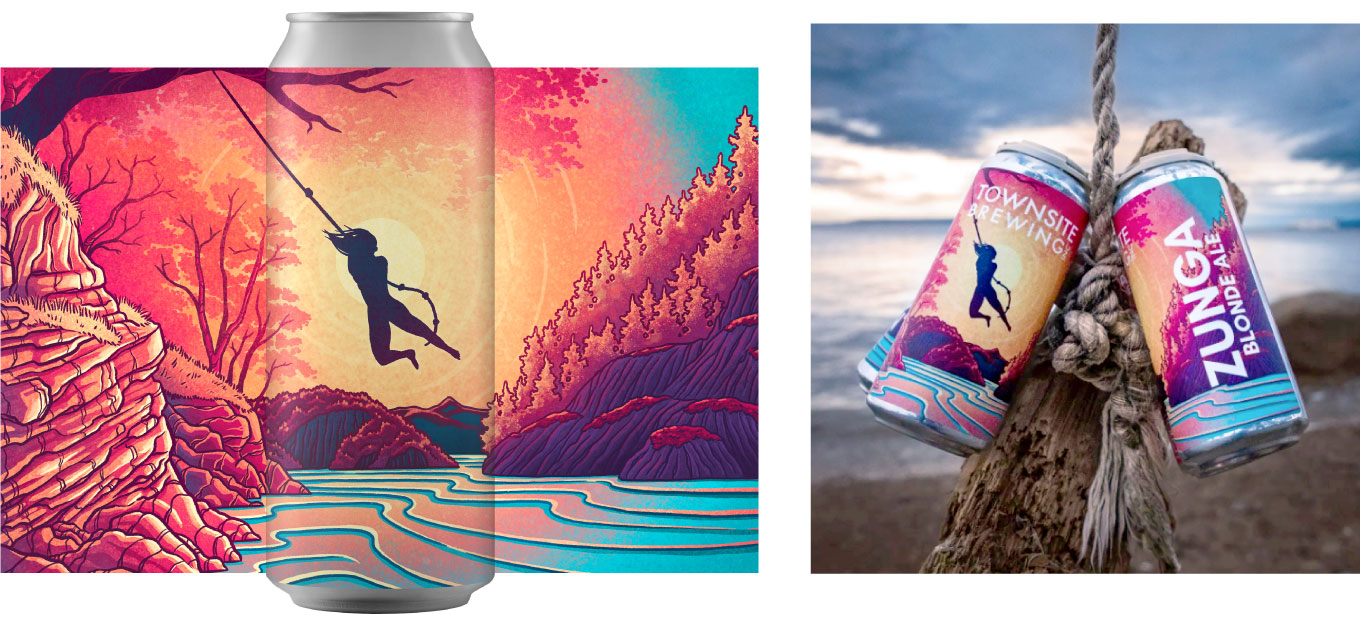 TIN HAT WEST COAST IPA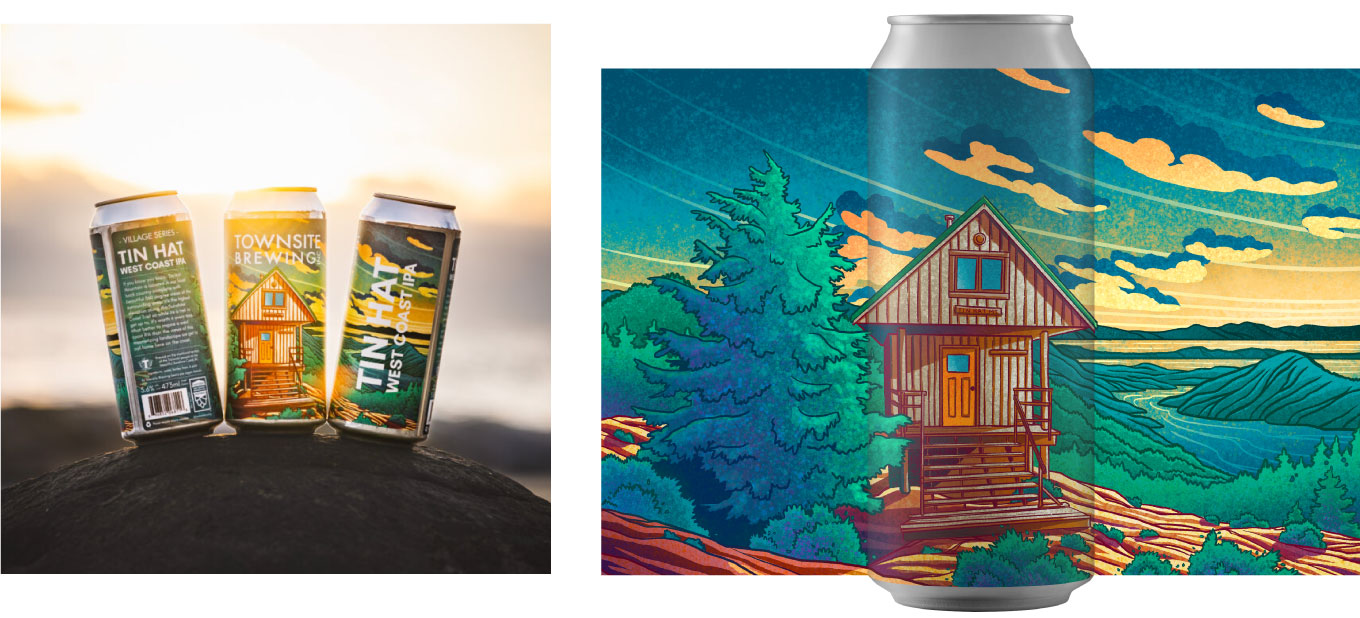 PERFECT STORM OATMEAL STOUT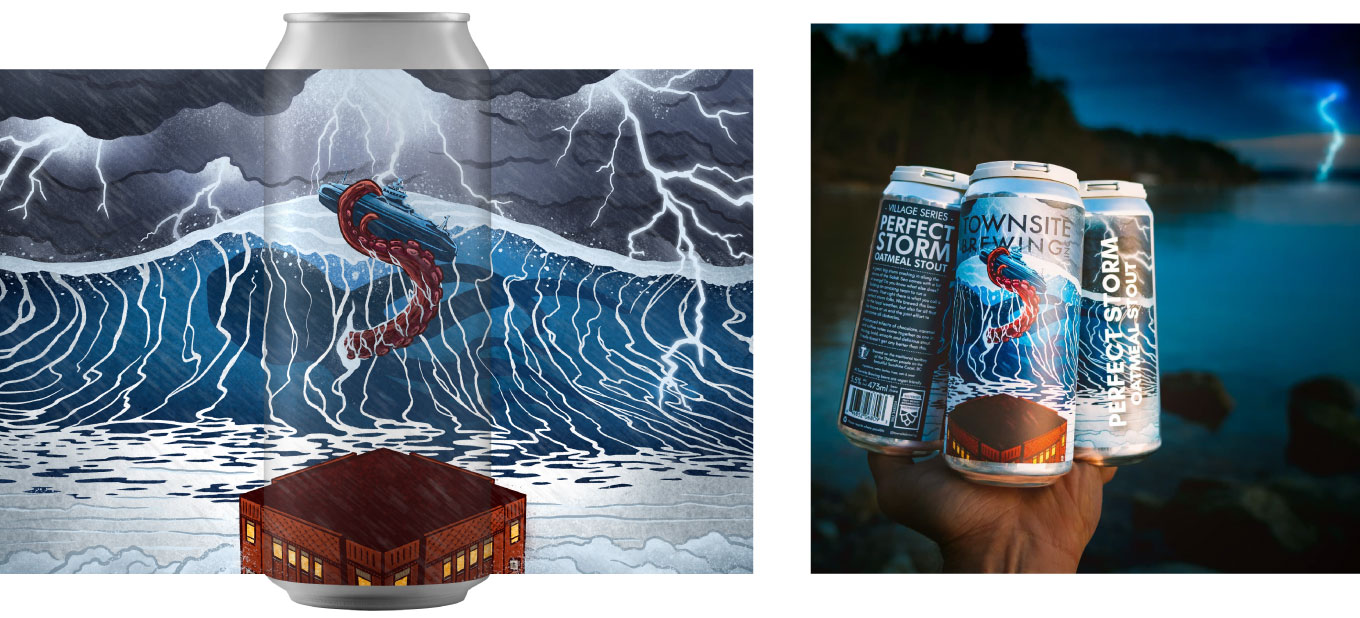 ---
ALPINE SERIES
Living in the Powell River region means having year-round access to hiking, biking, diving, and exploring. These beers are a reflection of the possibilities.
CENTURY GROVE BLACK FOREST STOUT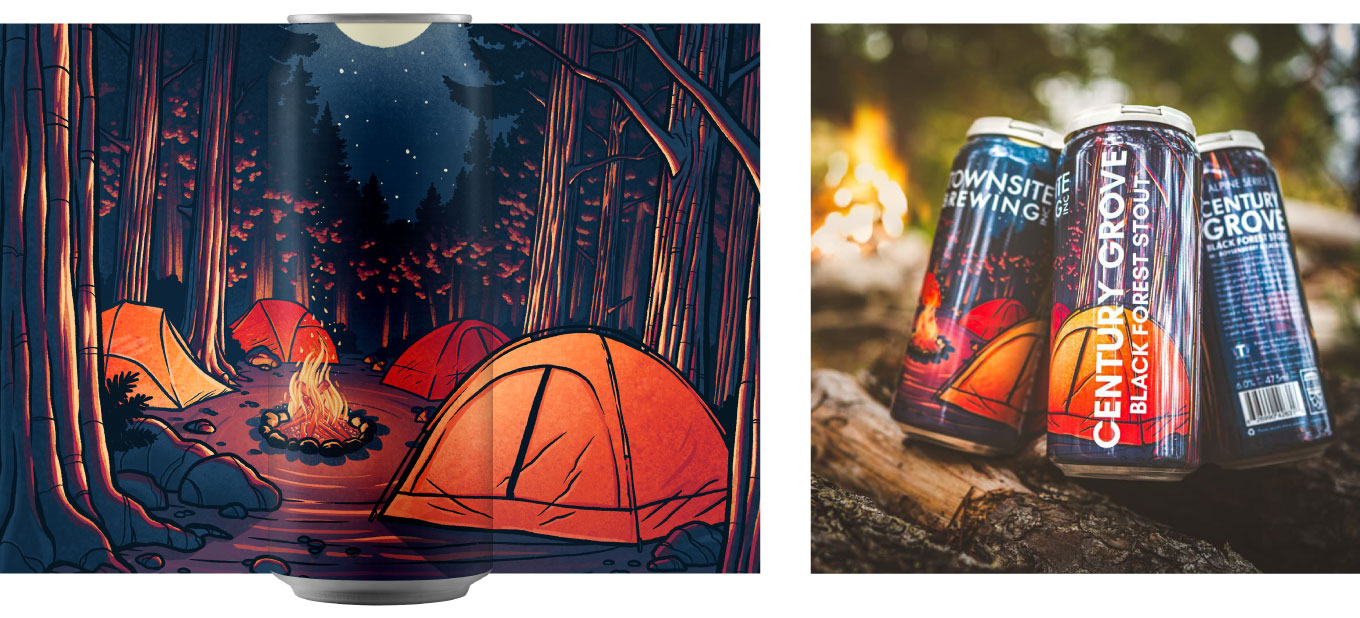 SENTINEL RIDGE BELIAN SINGLE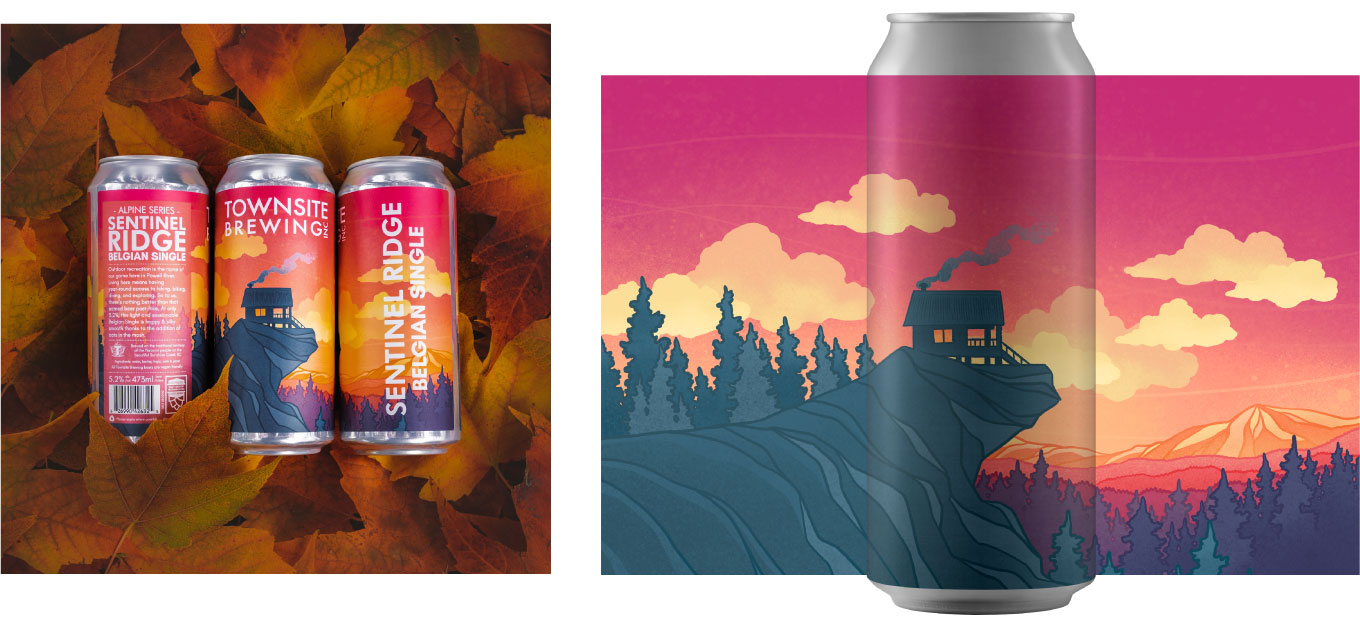 SKY'S THE LIMIT WEE HEAVY