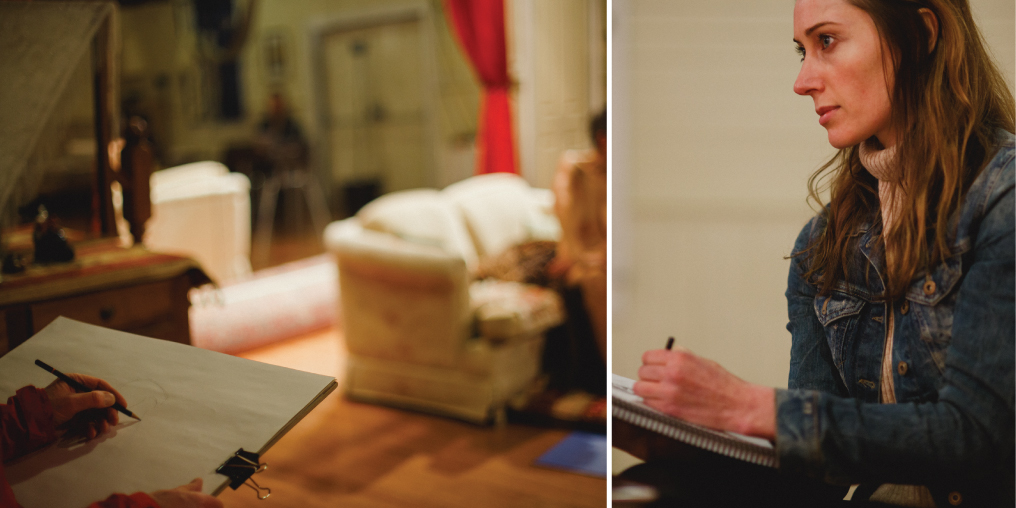 Wherever I've lived in the world, I've sought out local life drawing groups. Drawing is one of my favourite creative outlets and I try to make time for it whenever I can. But there's something about practicing this skill in this particular way that I find very grounding—sitting (or standing) quietly in a peaceful environment with no distractions among friendly, supportive people observing a live model as they work through various poses. I've also found it helps to create a sense of connection to the place I'm in, whether I'm just visiting for several weeks, living for a year or two, or settled in the area, as I am now in the Comox Valley.
Thanks to the Cumberland Culture & Arts Society (CCAS), I've been part of a wonderful life drawing group since 2014. Shortly after the CCAS got things going, I offered to take on the role of organizer and facilitator to help ensure the sessions continued. And almost a decade later, they still are.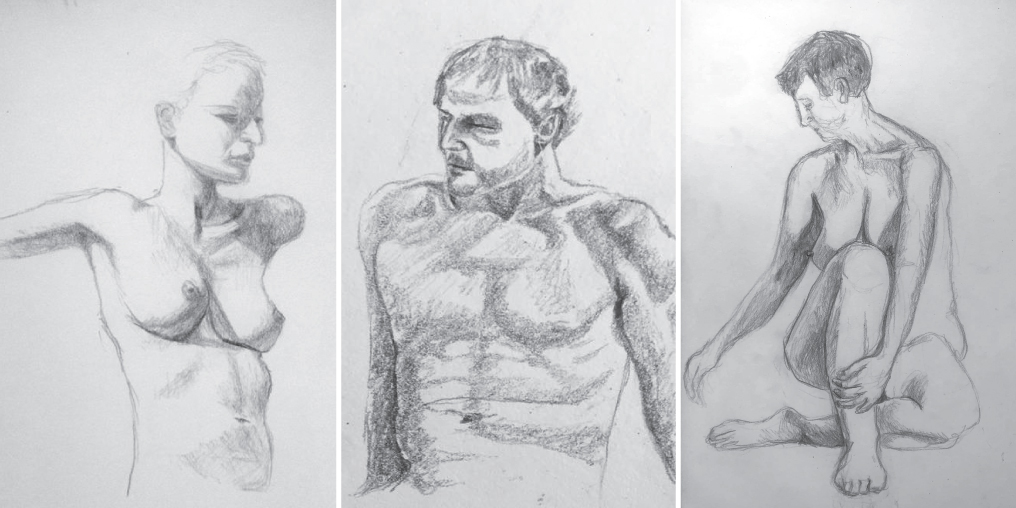 Sessions run every second Wednesday, 6–8 p.m. at the Abbey Studio, a converted church in Cumberland. This is a particularly beautiful setting, with wooden floors, high ceilings, stained glass windows, and an assortment of vintage lamps and eclectic artworks. Some of the participants have been coming regularly since the very beginning. Others drop in and out. Some have been practicing for years, others are new and trying it out. But it's always a warm and welcoming group of people.
My dad also happens to be one of the organizers of a life drawing group in Australia. Whenever he and my mum visit, they come along to our sessions here, and when I go home to Australia, I join theirs. It's an activity I appreciate being able to share with them both.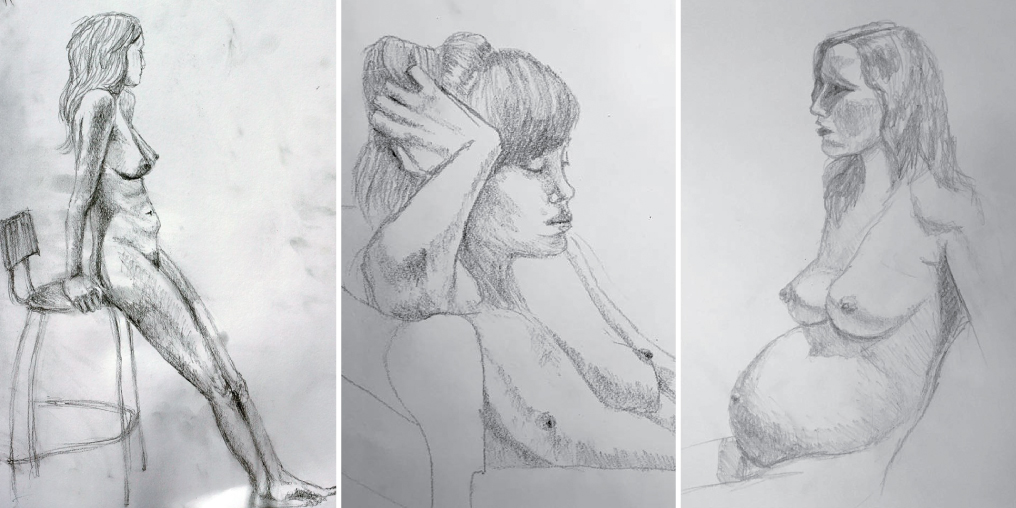 I co-authored an article with my dad about life drawing in an earlier issue of the CV Collective. It talks about why so few adults draw. Although it's a natural activity, something virtually every child does, most people abandon it before they reach adulthood because they believe it's not a skill they possess. However, like many other activities we give up on as adults (e.g. dancing, sport, learning an instrument), there's great value in continuing or revisiting.
In the case of life drawing, it's as much about learning to see as it is about learning to make marks on paper—drawing what you actually see as opposed to what you think you see. The brain is a highly efficient organ, trying to make things easy for us by filling in the blanks without having to process too much additional information. Life drawing is an exercise in overriding that. When I'm observing a model, although I know I'm looking at a human body, I quickly become absorbed in the lines, shapes, light, and shadow. Everything else fades into the background.
Whatever else I have going on, however little I've managed to practice on my own, it's reassuring to know I have two hours every second week to put everything else aside and continue learning to see.